Aceasta zi in istorie - This day in history

The United Nations International Children's Emergency Fund (UNICEF)—now the United Nations Children's Fund—was founded in 1946 for the purpose of providing relief to children in countries devastated by World War II. After 1950, it turned to general children's welfare programs, winning the Nobel Prize for Peace in 1965. Today, it focuses on areas in which relatively small expenditures can have a significant impact. How did its famous "Trick-or-Treat for UNICEF" fundraising campaign begin?
Discuss

Japanese aggression in late 1941 prompted Britain to send two of their largest warships—HMS
Prince of Wales
and HMS
Repulse
—to the Pacific as a deterrent. However, war in the Pacific escalated with the bombing of Pearl Harbor on December 7. Three days later, Japanese forces destroyed the
Prince of Wales
and
Repulse
near Singapore. The warships were the first sunk by aircraft while at sea. How did British Prime Minister Winston Churchill react to the sinkings?
Discuss

The Doctors' Trial was the first of 12 post-World War II trials collectively called the "Subsequent Nuremberg Trials," which the US held in its occupation zone in Nuremberg, Germany. Of the 23 defendants, 20 were medical doctors, and they faced charges for war crimes that included experimenting on human subjects without their consent. The Nuremberg Code was thus established to protect the rights of humans participating in medical research. How many of the defendants received death sentences?
Discuss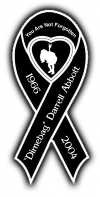 Not long after American heavy metal band Pantera disbanded and two of its founding members, brothers "Dimebag" Darrell and Vinnie Paul Abbott, formed the band Damageplan, the group released its debut album. Sadly, it would also be its last. During a concert in Columbus, Ohio, later that year, former US Marine Nathan Gale went on a shooting rampage, killing Darrell along with a fan, a roadie, and a security guard before being fatally shot by a police officer. Why did Gale do it?
Discuss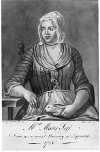 Toft, an English servant, had a bizarre 15 minutes of fame in 1726 when she convinced doctors that she had given birth to a litter of rabbits. At age 25, Toft suffered a miscarriage. About a month later, she appeared to go into labor and proceeded over the next few weeks to "birth" several animal parts along with nine baby bunnies. The episode was attributed to a fascination with rabbits that Toft had developed during her pregnancy—until it was revealed to be a hoax. How had she pulled it off?
Discuss

In December 1928, after a month-long strike to secure better working conditions, United Fruit Company workers from the Colombian town of Ciénaga gathered with their families in the town square to hear a scheduled gubernatorial address. Instead of words they were met with bullets fired by government troops. An unknown number died that day. The government took such decisive—and deadly—action to end the strike partly out of fear that US interests in the United Fruit Company would lead to what?
Discuss

Early in December 1952, a cold fog caused Londoners to burn more coal than usual. When the resulting pollution was trapped by the dense mass of cold air, concentrations of pollutants built up dramatically. By the time it lifted, the smog had caused or advanced the deaths of thousands of people—most of whom were very young or elderly or had pre-existing respiratory problems—leading to a new focus on the dangers of air pollution. Even indoor events were cancelled during the Great Smog. Why?
Discuss

After reporting from Vietnam as a war correspondent, American journalist Terry A. Anderson became chief correspondent for the Associated Press in Lebanon. In March 1985, he was abducted from a Beirut street by Shiite Hezbollah militants retaliating against the US for supplying Israel with weapons. Held with other American hostages taken at around the same time, Anderson remained in captivity for nearly seven years and was the last to be released. What has he done since regaining his freedom?
Discuss

After starting out as The High Numbers, British rock band The Who gained international fame in the 1960s and 70s with songs like "My Generation," "Pinball Wizard," and "Won't Get Fooled Again." The band's incredibly loud concerts and penchant for destroying their instruments onstage boosted their appeal to rock fans, but offstage destruction overshadowed the music on December 3, 1979, when a stampede prior to The Who's show at the Riverfront Coliseum in Cincinnati, Ohio, killed how many fans?
Discuss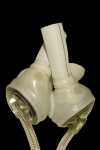 In the late 1940s, doctors at the Yale School of Medicine used parts from an Erector Set to build the first artificial heart pump. The device bypassed the heart of a dog for more than an hour. However, an artificial heart would not be implanted in a human until decades later. Barney Clark, a Seattle dentist with congestive heart failure, was the first recipient. Though the surgery was successful, Clark never recovered enough to leave the hospital and died of complications after how long?
Discuss

On the night of November 30, 1948, passersby on Australia's Somerton Beach saw a man they believed to be drunk or sleeping. The next day, the mystery man was determined to be dead, which opened the still unsolved Taman Shud Case. The dead man has never been identified. Though investigators promptly searched the body and found normal things like chewing gum in the mystery man's pocket, something strange was later found, taking the case in a new—but equally elusive—direction. What was it?
Discuss

Thousands of people are struck by lightning every year, but in 1954, Ann Hodges of Sylacauga, Alabama, became the first person in modern history to be hit by a meteorite. Hodges was napping on her couch when she was rudely awakened by a grapefruit-sized meteorite crashing through her roof, bouncing off her radio, and striking her on the hip. The incident left her badly bruised. Who prevailed in the dispute between Hodges and her landlord over ownership of the meteorite?
Discuss

An attempt to overthrow Russian rule in Poland, Lithuania, Belarus, and Ukraine, the November Uprising was the result of long-simmering resentments that came to a head when news broke of a Russian plan to use the Polish Army to suppress revolutions in France and Belgium. It began when a group of Warsaw-based Polish Imperial Russian Army cadets took up arms against the Russians and drove the Russian troops from the city. The rebellion soon grew and spread. How long did the fighting continue?
Discuss

The deadliest nightclub fire in US history, the Cocoanut Grove fire claimed 492 lives. When the fire broke out, the Boston, Massachusetts, club was packed well beyond capacity. About 1,000 people were inside, with limited avenues of escape. Side doors had been locked to prevent patrons from skipping out on tabs, and the main entrance, a revolving door, was rendered useless by the crush of the crowd, as were other unlocked doors that opened inward. What is one theory as to what sparked the fire?
Discuss

For five years, the Eddystone Lighthouse guided mariners safely past the treacherous Eddystone Rocks off the southwestern coast of the UK. Then, a catastrophic hurricane struck. The Great Storm claimed hundreds of ships, thousands of lives, and the Eddystone Lighthouse—along with its builder, Henry Winstanley, who was inside at the time. Fire destroyed the second lighthouse on the site, and erosion led to the dismantling of the third. How did operators mark the 100th anniversary of the fourth?
Discuss

One of the most iconic romantic films of all time and winner of three Oscars,
Casablanca
is a tale of love, heartbreak, and sacrifice. Rick Blaine, played by Humphrey Bogart, is an American expatriate living in Casablanca, Morocco, in 1941, who "stick[s his] neck out for nobody." But when his former lover, played by Ingrid Bergman, and her husband need his help, Blaine's resolve is tested. To what did Bogart's son compare the controversial colorization of the black-and-white classic?
Discuss
Five years after being granted a patent for the first practical sewing machine, Howe patented his design for a zipper-like garment fastener. However, he never put much effort into marketing this invention, perhaps due to the great success of his sewing machine, and today, credit for the zipper's development is largely given to Whitcomb Judson, who demonstrated his innovative slide-fastener design 42 years later at the World's Columbian Exposition of 1893. How did the zipper get its name?
Discuss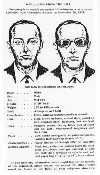 To this day, the true identity of the well-dressed man calling himself Dan Cooper—reported in the press as D. B. Cooper—who hijacked a passenger jet and then parachuted from the airborne Boeing 727 with a $200,000 ransom, remains a mystery. Despite numerous leads and a great deal of media attention, the mystery man's true identity and whereabouts continue to elude investigators, and the bulk of the money has never been recovered. What are some theories about who he was and what became of him?
Discuss

More than 100 years after Dr. Hawley Harvey Crippen was hanged for the alleged murder, dismemberment, and basement burial of his second wife, the controversial case continues to captivate. The case is compelling not only because it is so gruesome but also because Crippen became an international fugitive, fleeing with his lover aboard a Canada-bound ocean liner, and was the first criminal apprehended with the help of radiotelegraphy. What new evidence has called Crippen's guilt into question?
Discuss

The tea trade in the 1860s and 70s was intensely competitive, with merchant ships racing to be the first to arrive in London with that year's crop from China. It was for this purpose that the three-masted clipper
Cutty Sark
was originally built. She became one of the swiftest and most celebrated British clippers, but within a few years of her launch, steamships had largely supplanted clippers in the tea trade, so she began carrying other cargos. What is the origin and meaning of her name?
Discuss
Doresti sa inveti o limba straina sau mai multe? Inscrie-te la
newsletterul
nostru
gratuit
: