One of America's greatest playwrights, O'Neill spent his youth as a heavy-drinking, itinerant seaman, then began writing plays while recovering from tuberculosis in 1912. Within a decade, he had won his first of four Pulitzer Prizes. Extremely prolific, he wrote passionate works about tortured family relationships and spiritual conflict, including
Long Day's Journey into Night
and
The Iceman Cometh
. Both of his sons committed suicide, and he disowned his daughter for marrying whom?
Discuss

Wodehouse was an English-American comic writer who enjoyed enormous success during his more than 70-year career. His works are set in Edwardian England and feature idiotic youths, feckless debutantes, redoubtable aunts, and stuffy businessmen. His most famous characters are the young bachelor Bertie Wooster and his unflappable valet Jeeves. Although Wodehouse was knighted shortly before his death, the character of Bertie did cost him entry into the Order of the Companions of Honour in 1967. Why?
Discuss

Lauren began designing ties while working as a tie salesman and opened his own business in 1967. His first menswear line, under the Polo name, debuted the next year, and the mesh sport shirt—featuring an emblem of a polo player—would become his signature piece. His expensive creations evoke the look of the English aristocracy as adopted by the East-Coast American elite. His label also appears on furnishings, tableware, and luggage. What made him change his last name to Lauren?
Discuss

Kingsley was an English explorer and writer who challenged and influenced European ideas about Africa. Following the deaths of her parents, Kingsley travelled to West Africa to complete her father's unfinished book. There, she studied local customs and explored uncharted territory. Returning to her native England, she criticized missionary efforts and defended traditional African culture—including aspects such as polygamy. Another female explorer introduced her to what murderous tribal custom?
Discuss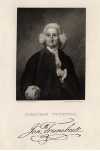 The only colonial governor to side with the colonists in the American Revolution, Trumbull made Connecticut a principal source of supplies for the Continental army. It is said that the name "Brother Jonathan," a humorous designation for the American people collectively, arose from an affectionate nickname George Washington gave to Trumbull during the war. How did Trumbull reply to a request for assistance from British General Thomas Gage after the Battles of Lexington and Concord?
Discuss

Robbins was an influential American dancer and director and the choreographer of Broadway musicals such as
The King and I
,
Peter Pan
, and
Fiddler on the Roof
. He choreographed and directed both the stage and film versions of the immensely popular
West Side Story
, for which he shared an Academy Award for Best Director. He was reportedly so unpopular on the set of 1945's
Billion Dollar Baby
that the company watched silently as he accidently walked into what?
Discuss

One of the most important English playwrights of the late 20th century, Pinter wrote what have been called "comedies of menace." His austere, distinctive language, which provokes an ominous sense of unease, gave rise to the adjective "Pinteresque." His plays include
The Birthday Party
and
The Homecoming
, and he also wrote a number of screenplays. In 2005, he won the Nobel Prize for Literature. His 1978 play,
Betrayal
, was inspired by what betrayal in his own life?
Discuss

In 1894, French Army intelligence discovered that military secrets were being leaked to Germany. Dreyfus, a Jewish captain in the French Army, was blamed and convicted—twice—on insufficient and forged evidence. He was imprisoned on Devil's Island. The affair became a national scandal amid reports that the army, permeated by anti-Semitism, had covered up evidence of his innocence. He was pardoned by the president in 1899 and cleared by a civilian court in 1906. Who was probably the real traitor?
Discuss

Warburg was a German physiologist, Nobel Prize winner, and director of the Kaiser Wilhelm Institute—now the Max Planck Institute—for cell physiology in Berlin. He was known for his investigation of the metabolism of tumors and the respiration of cells. His hypothesis that cancer cells switch from normal cellular respiration to glycolysis, the conversion of sugars, is now a noted phenomenon. In his later years, Warburg was said to have become somewhat eccentric and to have eaten only what?
Discuss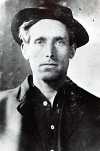 A Swedish-American labor activist and songwriter in the early 1900s, Hill penned songs such as "The Preacher and the Slave," in which he coined the phrase "pie in the sky." In 1915, he was convicted on circumstantial evidence of killing a grocer and his son. To the labor movement, Hill's execution made him a martyr. Because he did not want to be buried in Utah, his ashes were shipped to supporters around the world. What intriguing evidence, found in his coat, seemed to support his innocence?
Discuss

One of the greatest coloratura sopranos of her time, Lind was a Swedish opera star who caused a sensation touring Europe. American showman P.T. Barnum used his innovative publicity techniques to arrange a hugely successful 1850 US tour for her. Hans Christian Andersen once fell in love with her and wrote "The Nightingale" in her honor, leading to her nickname, "The Swedish Nightingale." Many things have been named for Lind, including a clipper ship, a class of locomotive, and what else?
Discuss

Fine was just a toddler when his left arm was badly burned by acid used in his father's Philadelphia jewelry store. To help strengthen his damaged arm, Fine learned to play violin, which led him to a career in vaudeville. In the 1920s, he joined the comedy act that would become The Three Stooges, catapulting him—and his trademark unruly hair—to fame in several feature films and hundreds of shorts. As a young man, what else did he do to strengthen his arm until his father made him stop?
Discuss

Louis the Stubborn became king of Navarre, a region in the north of Spain bordering France, upon the death of his mother, Joan of Navarre. Upon the death of his father, Philip IV, in 1314, he became king of France. His rule was short-lived. Following a game of tennis in 1316, he drank a large amount of wine and died from an unverified illness. He is remembered primarily for his concessions to the nobility. At the time of his death, his wife was pregnant with his heir. What happened to the child?
Discuss

Henri-Alban Fournier, who published as Alain-Fournier, was a French novelist known for his single full-length work,
Le Grand Meaulnes
. The poetic novel about a youthful search for the ideal was published in 1913 and is now considered a classic of French literature. Set in an imaginary locale, it is a blend of the author's own childhood and his mystical ideas. Though he began work on a second novel in 1914, he was killed in action in WWI that year. When was his body finally identified?
Discuss

Marx and his brothers entered show business with their mother as a vaudeville act in the early 1900s. Later in his career, he enjoyed success as host of the TV game show
You Bet Your Life
, which was mainly a showcase for his witty banter with contestants. By the end of his career, he had become an instantly recognizable cultural institution who was lauded by individuals as disparate as Johnny Carson and T. S. Eliot. What event that occurred three days earlier overshadowed his 1977 death?
Discuss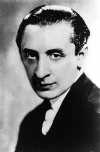 A Russian-American virtuoso pianist, Horowitz made his debut in Russia at 17. Within years, he was touring internationally, with much success. He eventually settled in the US, where his extraordinary technical virtuosity made him one of the most popular pianists of his time. Always susceptible to nervous strain, in 1953 he decided to quit performing publicly. He returned to the stage in 1965 and occasionally thereafter until his death. Why did Horowitz's father lie about his son's birthday?
Discuss

French financier and statesman Jacques Necker retired in the early 1780s. Returning to Paris in 1787, Necker was soon exiled from the city for engaging in public controversy over financial policy. In 1788, Louis XVI recalled Necker as director-general of finances and minister of state. Supporting reforms, he was acclaimed by the populace. When his enemies at court again secured his dismissal in 1789, the populace stormed the Bastille on July 14. What happened to Necker?
Discuss

Probably the most successful "singing cowboy" in American film, Autry began performing on the radio during the 1920s in Oklahoma. He moved to Hollywood in the early 30s and went on to star in nearly 100 films, becoming America's top Western star from 1937 to 1943. He usually played a singing hero astride his famous horse, Champion. He wrote and recorded hundreds of songs, including his signature song, "Back in the Saddle Again." What well-known Christmas song was Autry's biggest hit?
Discuss

Schmeling was a German boxer who, in his greatest upset, knocked out future world heavyweight champion Joe Louis—then an unbeaten 22-year-old contender—in 1936. When they met again in a hugely hyped 1938 match, Louis knocked out Schmeling in the first round. The rivals later became fast friends. When Louis died in 1981, Schmeling helped pay for the funeral. Though lauded as an Aryan idol in Germany, Schmeling was neither political nor racist. How did he save two Jewish children from the Nazis?
Discuss

The son of a Florentine banker, Cosimo de' Medici was an able financier who vastly expanded the family's banking business. In 1433, he was banished from the city by a rival family but returned a year later. With the support of the people, he became the first of the Medici family to rule Florence. He sought a balance of power among the Italian states and made his power as little felt as possible. He was also a noted patron of scholarship and the arts. What celebrated sculptor did he support?